Contact us
Add
: Benjia Ji, Northern Suburb of Hai'an County, Nantong City, Jiangsu Province, China
Tel
: +86-513-88755311
+86-513-88755027
Fax
: +86-513-88755315
E-mail
:
dcf@pengfei.com.cn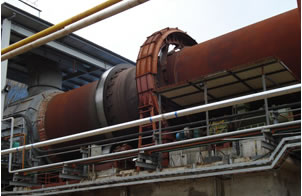 Magnesium Rotary Kiln
Description of Magnesium Rotary Kiln:
This magnesium rotary kiln is the main device of dolomite calcining system in the magnesium industry. And it has features of high productivity, simple structure, stable mechanical property, precise speed and temperature control, convenient maintenance, smooth transmission, and convenient operation, etc.
Calcined dolomite from rotary kiln has advantages of high quality, high activity and low ignition loss. It can also enhance the magnesium extraction ratio, silicon application rate, as well as reduce the production costs. So it is advanced and ideal equipment for dolomite calcination in magnesium production industry.
Related products