Contact us
Add
: Benjia Ji, Northern Suburb of Hai'an County, Nantong City, Jiangsu Province, China
Tel
: +86-513-88755311
+86-513-88755027
Fax
: +86-513-88755315
E-mail
:
dcf@pengfei.com.cn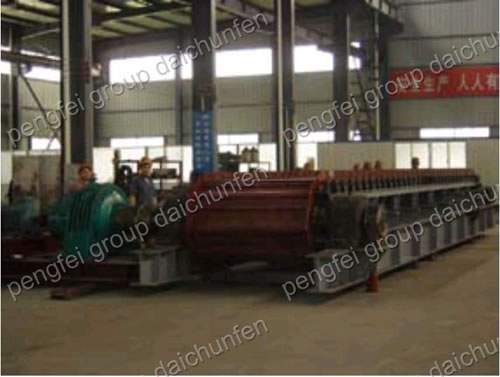 Apron Feeder (Plate Feeder)
Description of Apron Feeder (Plate Feeder):
Our apron feeder, sometimes also referred to as plate feeder, is mainly used to process 100mm-200mm materials. And it is widely used for mining, transporting and batching in cement field, fertilizer industry, nonferrous metal sector, mining field, chemical industry, metallurgy sector, papermaking industry, etc. It is typically appropriate for continuously conveying materials in horizontal and inclined directions for running machines, silos, hoppers, and other kinds of containers.
It is mainly used to process bulk materials whose bulk density is no more than 1.2t/m 3, or block weight cannot be more than 140kg, and whose temperature should not be higher than 350℃. Our WBL type apron feeder is mainly used to convey bulk materials, which has turned intermittent material feeding into continuous material feeding. Besides, it has features of large traction power, less leakage, stable performance, long service life, easy maintenance, and more.
Related products