Contact us
Add
: Benjia Ji, Northern Suburb of Hai'an County, Nantong City, Jiangsu Province, China
Tel
: +86-513-88755311
+86-513-88755027
Fax
: +86-513-88755315
E-mail
:
dcf@pengfei.com.cn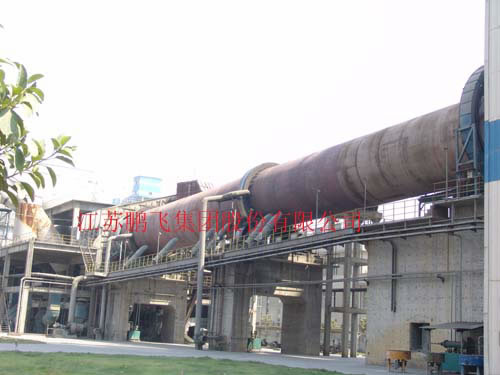 CLK Cyclone Environmental Protection Equipment
Description:
Our CLK type cyclone environmental protection equipment is typically designed to separate solid particulate matter from air or liquid. As an environmental friendly machine, it is mainly used in the construction field, and its main components consist of barrel, air inlet pipe, and outlet pipe.
Features:
1. Suitable for collecting high-concentration and large non-fibrous dry dusts.
2. Compact structure, small in size, high efficiency, easy and convenient maintenance, reliable performance, etc.
Parameters:
| | | | | | |
| --- | --- | --- | --- | --- | --- |
| Model | Air processing volume (m3/h) | Inlet temperature | Velocity of air inlet | Resistance (Pa) | Weight (kg) |
| Φ800 | 7000-10000 | <350℃ | 10-25m/s | <1000 | 1100 |
| Φ1000 | 9000-12000 | <350℃ | 10-25m/s | <1000 | 1560 |
| Φ1200 | 10000-15000 | <350℃ | 10-25m/s | <1000 | 2100 |
| Φ1400 | 12000-18000 | <350℃ | 10-25m/s | <1000 | 2800 |
| Φ1500 | 15000-20000 | <350℃ | 10-25m/s | <1000 | 3200 |
| Φ1600 | 16000-22000 | <350℃ | 10-25m/s | <1000 | 3500 |
| Φ1800 | 18000-25000 | <350℃ | 10-25m/s | <1000 | 3900 |
Related products