Contact us
Add
: Benjia Ji, Northern Suburb of Hai'an County, Nantong City, Jiangsu Province, China
Tel
: +86-513-88755311
+86-513-88755027
Fax
: +86-513-88755315
E-mail
:
dcf@pengfei.com.cn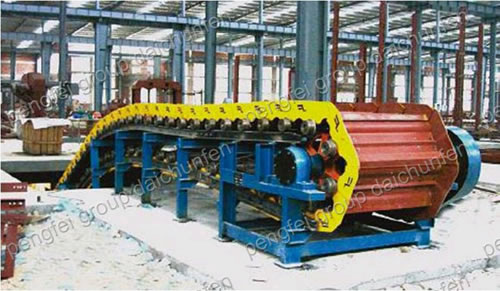 Apron Conveyor
Description of Apron Conveyor:
This apron conveyor is typically designed to transport various lump, loose or bulk materials in the horizontal or inclined direction from warehouses to crushers, conveyors or other machines. And it is widely applied in various industries like mining field, metallurgy sector, cement industry, and so on.
Both light and heavy types are available. And it is an essential device in material processing and continuous production process. Besides, our BL series apron conveyor is quite suitable for conveying bulk or sharp materials.
Related products