Contact us
Add
: Benjia Ji, Northern Suburb of Hai'an County, Nantong City, Jiangsu Province, China
Tel
: +86-513-88755311
+86-513-88755027
Fax
: +86-513-88755315
E-mail
:
dcf@pengfei.com.cn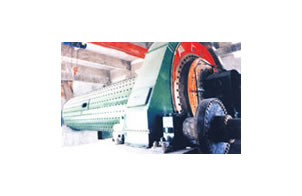 Gypsum Dehydrator
Description of Gypsum Dehydrator:
This gypsum dehydrator is typically designed to rapidly remove moisture from gypsum. Our gypsum dehydrator mainly consists of spindle, dispersion device shell, and transmission device.
Driven by the transmission device, the dispersion device on the spindle can rotate at high speed so as to disperse, separate and sieve target materials. If a PHGF boiling furnace is matched in the desulfurization process, target materials, after dispersed and sieved, can directly exchange heat with the air in the furnace, thus achieving better drying effects.
Both of the dispersion device and the lining plate of the shell are made of materials that have good heat resistance capacity as well as good abrasion resistance ability. Moreover, they have innovative structures, long service life, and are easy to maintain.
Parameters of Gypsum Dehydrator:
Model
Rotor diameter
(mm)
Productivity (t/h)
Motor power
kw
Moisture of feeding material
(%)
Moisture of discharging material
(%)
Feeding temperature
(℃)
Weight (t)
1412
1400
3-8
75
<25
<5
~750
24.6
1614
1600
5-10
90
<25
<5
~850
26.98
2224
2200
10-20
160
<25
<5
~750
38.90
Related products