Contact us
Add
: Benjia Ji, Northern Suburb of Hai'an County, Nantong City, Jiangsu Province, China
Tel
: +86-513-88755311
+86-513-88755027
Fax
: +86-513-88755315
E-mail
:
dcf@pengfei.com.cn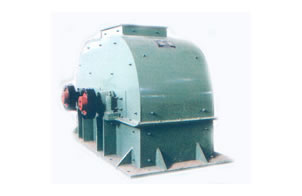 Boiling Fluidized Bed Cooler
Description of Boiling Fluidized Bed Cooler:
This boiling fluidized bed cooler is mainly used to cool 1-4mm granules that have been dried and sieved.
Air enters into the fluidized bed from the bottom, and then through the air distribution plate, the air gets into the granule materials. The granule materials on the fluidized bed will be boiled while the air velocity is big enough to overcome the material weight as well as the friction between them. When the cold air is fully mixed with the materials, their surface heat will be taken away continuously. And the cooling process is quite rapid. The material flow is controlled by the striker plate. The pore plate of the material bed is made of stainless steel, so it has advantages of good corrosion resistance, good heat resistance, good durability and easy maintenance.
Parameters of Boiling Fluidized Bed Cooler:
Model
Capacity (t/h)
Area of sieve plate
(m2)
Processing temperature
(℃)
Discharging temperature (℃)
Air temperature (m3/h)
Equipment weight
(t)
1207
10-15
8.0
75-90
45-55
-55500
15.5
1208
15-20
8.4
75-90
45-55
-60500
16.2
1510
20-30
14.4
75-90
45-55
-70500
23.2
1612
25-35
18
75-90
45-55
-80500
26.2
2015
60-70
28
75-90
45-55
-10500
30
2415
80-85
34
75-90
45-55
-16500
33.8
Related products