Contact us
Add
: Benjia Ji, Northern Suburb of Hai'an County, Nantong City, Jiangsu Province, China
Tel
: +86-513-88755311
+86-513-88755027
Fax
: +86-513-88755315
E-mail
:
dcf@pengfei.com.cn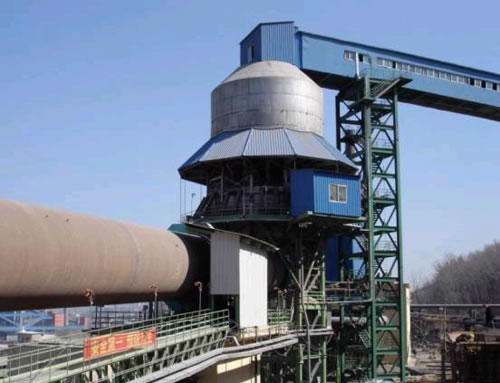 Vertical Preheater
Description of Vertical Preheater:
As a major device in the active lime production line, this vertical preheater is specially designed to send limestone from the upper part to the preheater body, and it can take use of 1150℃ exhaust gases, discharged from the calcination kiln, to evenly preheat materials inside to 900℃. During the preheating, 30% CaCO3 is decomposed, and then sent by the hydraulic push rod to rotary kiln for calcination. This kind of calcination process can not only shorten the calcining time, but also get lime with higher activity degree.
Our vertical preheater has the advantages of energy saving, easy operation, convenient maintenance, simple masonry, as well as reliable performance.
Six Main Parts of Vertical Preheater System:
1. Material feeding system: upper silo and feeding tube are its main components. Its feeding structure and mode can ensure the totally safe sealing while feeding the preheater so that cold air outside can be prevented from entering into the preheater. Besides, with the aid of stick valve, both continuous and discontinuous material feeding can be made.
2. Preheater body: this is the most important part to ensure materials to be heated to about 900℃, and is mainly comprised of preheating chamber, suspension device and firebrick lining. The firebrick lining is mainly made up of metal components, and some of its materials employ heat-resistance steel which can work normally at the high temperature ranging from 1000 to 1100 degrees Celsius. Moreover, with innovative structure and good sealing performance, this lining can guarantee materials inside the preheater to be evenly preheated to the set temperature.
3. Pusher device: it mainly consists of pusher head, framework and connecting rod. The pusher head is cast or forged by heat-resistant steel, so it can endure high temperature. And with the help of electronic control and hydraulic system, every hydraulic push rod can push materials in order according to the automatic control program.
4. Hydraulic system: this system is mainly made up of oil tank, oil pump, motor, magnetic valve and hydraulic oil pipe. It is mainly used to control the pusher device to succeed in material pushing.
5. Feeding chamber: it is mainly comprised of sliding tube, feeding body and feeding mouth. And it is typically used to transport materials into rotary kiln for calcination.
6. Framework: mainly comprised of column and ring beam, this framework is mainly used to support the upper part of the preheater.
Related products
Φ4×60m Rotary Kiln Main Technical Performance of 460m Rotary Kiln: 1. Production capacity: 2500t/d new type dry process cement production line. 2. Main driving speed: 0.41-4.07r/min, inclination: 4%. 3. Auxilia...
Φ4.8×76m Rotary Kiln Technical Performance of4.876m Rotary Kiln: 1. Specification: 4.876m rotary kiln 2. Output: 5000t/d dry process cement production line 3. Inclination: 4% 4. Rotating speed: main driving part:...