Contact us
Add
: Benjia Ji, Northern Suburb of Hai'an County, Nantong City, Jiangsu Province, China
Tel
: +86-513-88755311
+86-513-88755027
Fax
: +86-513-88755315
E-mail
:
dcf@pengfei.com.cn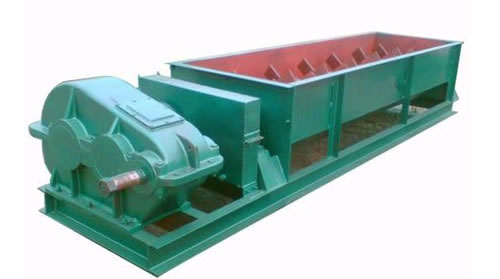 Biaxial Wetting Mixer
Description of Biaxial Wetting Mixer:
Our ZJ/SJ biaxial wetting mixer is typically designed to mix materials or mix materials with water, and it can also be used for mixing with steam pipe to heat. It is an ideal machine mainly used in fertilizer industry.
Here in Jiangsu Pengfei Group Co., Ltd, we have two types of biaxial wetting mixer for customers worldwide: normal type ZJ and anti-corrosive type SJ. The shell, two axles and blade of the SJ type are made of stainless steel. Therefore, it has features of good anti-corrosion capacity, long service life, easy maintenance, even mixing capacity, continuous conveying, and convenient assembly.
Technical Parameters of ZJ/SJ Series Biaxial Wetting Mixer
| | | | | |
| --- | --- | --- | --- | --- |
| Model | Productivity | Rotating speed | Motor power | Weight |
| ZJ4.0 | 10-15 | 45 | 11 | 1910 |
| ZJ4.5 | 15-20 | 50 | 15 | 2250 |
| ZJ5.0 | 20-25 | 50 | 15 | 2900 |
| ZJ5.5 | 25-35 | 50 | 22 | 3800 |
| ZJ6.0 | 30-45 | 50 | 30 | 5500 |
| ZJ7.0 | 35-60 | 50 | 37 | 6750 |
| ZJ8.0 | 40-75 | 48 | 45 | 8100 |
| ZJ9.0 | 50-90 | 48 | 45 | 8850 |
Related products