Contact us
Add
: Benjia Ji, Northern Suburb of Hai'an County, Nantong City, Jiangsu Province, China
Tel
: +86-513-88755311
+86-513-88755027
Fax
: +86-513-88755315
E-mail
:
dcf@pengfei.com.cn
Signing Ceremony of 1000,000tpa cement grinding station project between Altanlic group & Jiangsu Pengfei Gorup
Date: 2017-07-24 17:11
The signing ceremony of 1,000,000tpa cement grinding station project between Atlantic Group and Jiangsu Pengfei Group is held on 20th July, 2017. Commercial consellor of the ivory coast embassy in China, Mr. KOUADIO Kouame, President of Atlantic Group Mr. Kone Dossongui, CEO of Atlantic Group Mr. Georges Wilson, the Director of the Standing Committee of the People's Congress of Hai'an Mr. Zhou Zongquan, Vice Country Mayor Mr. Zhang Yuanchun, President Wang Jia'an, Deputy Director of Commercial Bureau Mr. Zhang Qinghua and other honored guest from central African foundation attended the signing ceremony.
Jiangsu Pengfei Group follow the government strategy of one belt and one road, search chance in globe cooperation. Pengfei's cement making equipment has been exported to over 60 countries, the annual export amount exceeds one billion, cooperated with 24 countries of one belt and one road, total contract amount is over 400,000,000USD, international quota keeps increasing for 6 years, cement making equipment has already become the namecard of Pengfei and created a new situation of international development. Recently, Pengfei actively implemented the strategy of "going out", undertook over 40 cement production line & cement grinding station projects in Russia, Azerbaijian, Uzbekistan, Algeria, Mongolia, Rwanda, Vietnam, Brazil, etc., accumulated some construction experience on engineering project and we already have the capacity to undertaking international project.
The contract value of this 1,000,000tpa cement grinding station project is USD55,380,000, Jiangsu Pengfei Group take charge of engineering design, civil construction, complete set of equipment supply, non-standard manufacturing, erection & commissioning, the construction period will be 18months, this cement grinding plant will be put into operation on Feb. Of 2019.
Currently, Africa economic entity has become the important force of globe economic development, China has become max. Partner of Africa. Economic & trade cooperation between China and Africa promoted the improvement of African & multiplex development on economic. We will set a high efficient project management team, supply product with first-class quality and excellent service, build the sample project via the contract, create max. Benefit for both parties, supply foundation for future cooperation.
We will keep the spirit of friendly cooperation, openness, inclusiveness, mutual learning, win-win, search joint point of both parties, supply the proper advanced technical equipment and mature cement production line, give full support to project construction, build honest & trustful strategic cooperation on commercial, implement mutual development & maximized profit for both parties, seize the chance brought by one belt and one road, make more contribution to national building material industry.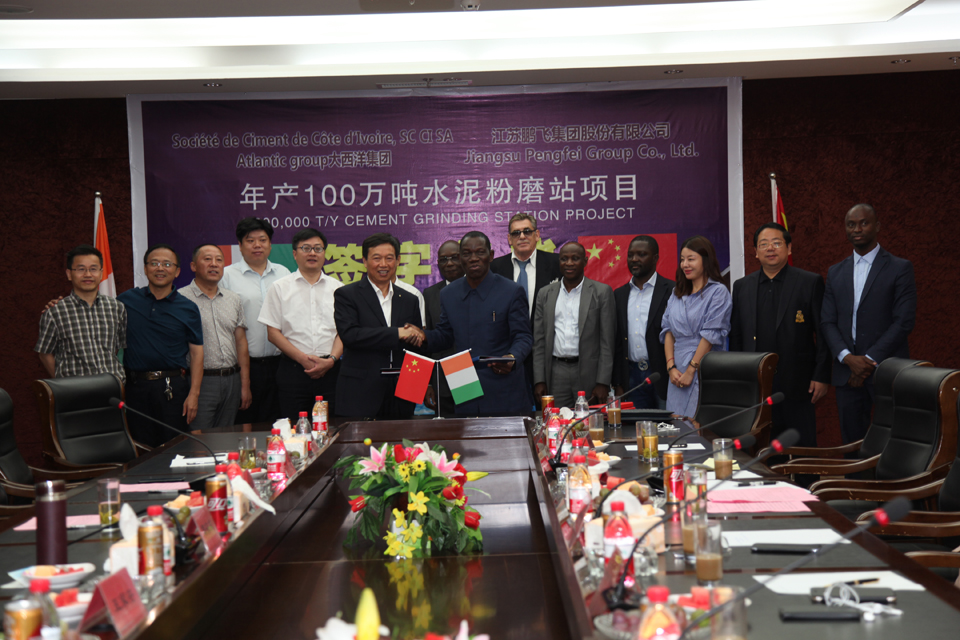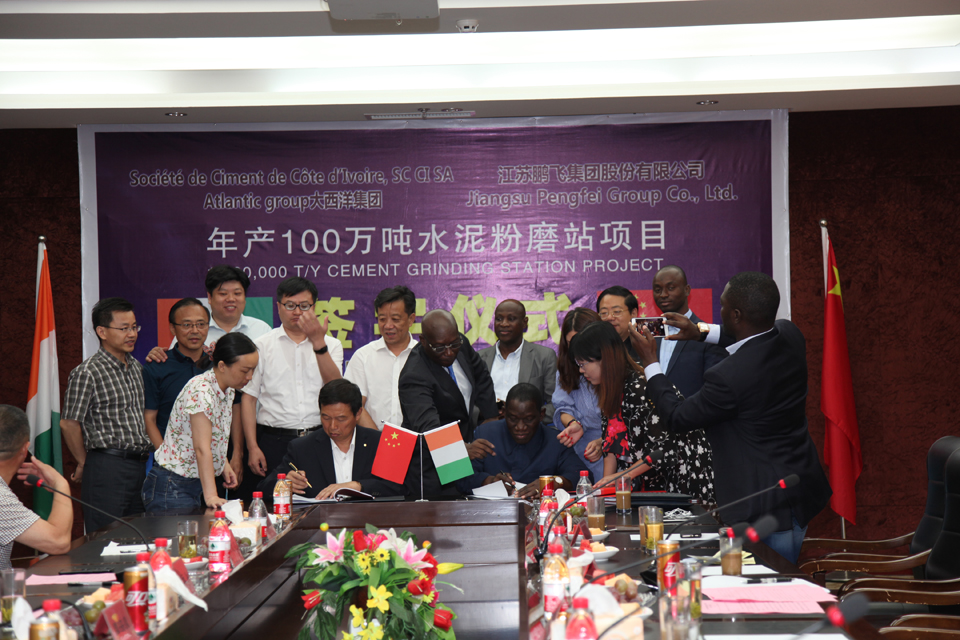 Sign the contract with the witness of all the honored guests